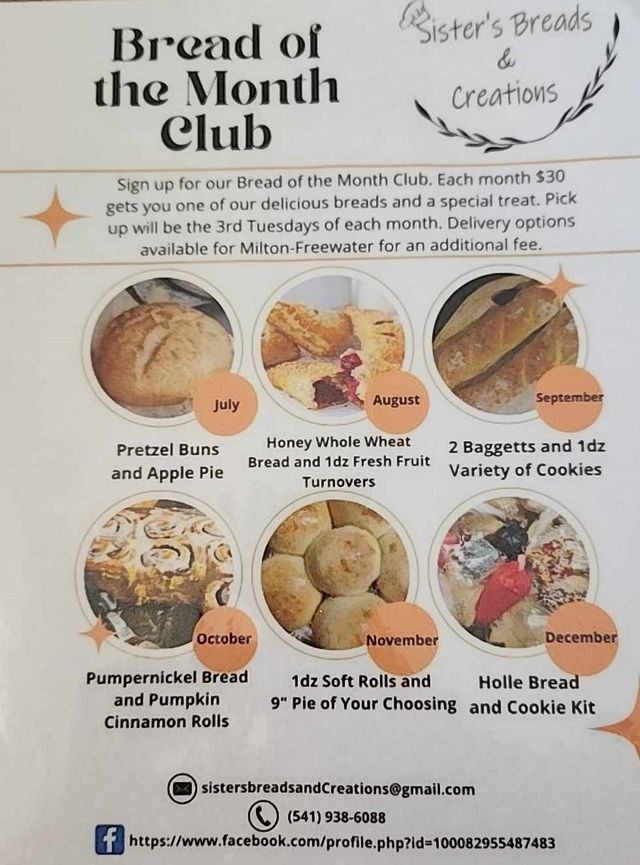 Sisters Breads & Creations Bread of the Month
Sign up for the Bread of the Month Club!
Each month, $30 gets you on their delicious breads and a special treat.
Pick-up is the 3rd Tuesday of each month.
Delivery options are available for Milton-Freewater residents for an additional fee.
Terms and Conditions:
Available to all!