Get Signed Up For The Les Schwab Christmas Magic Parade!
---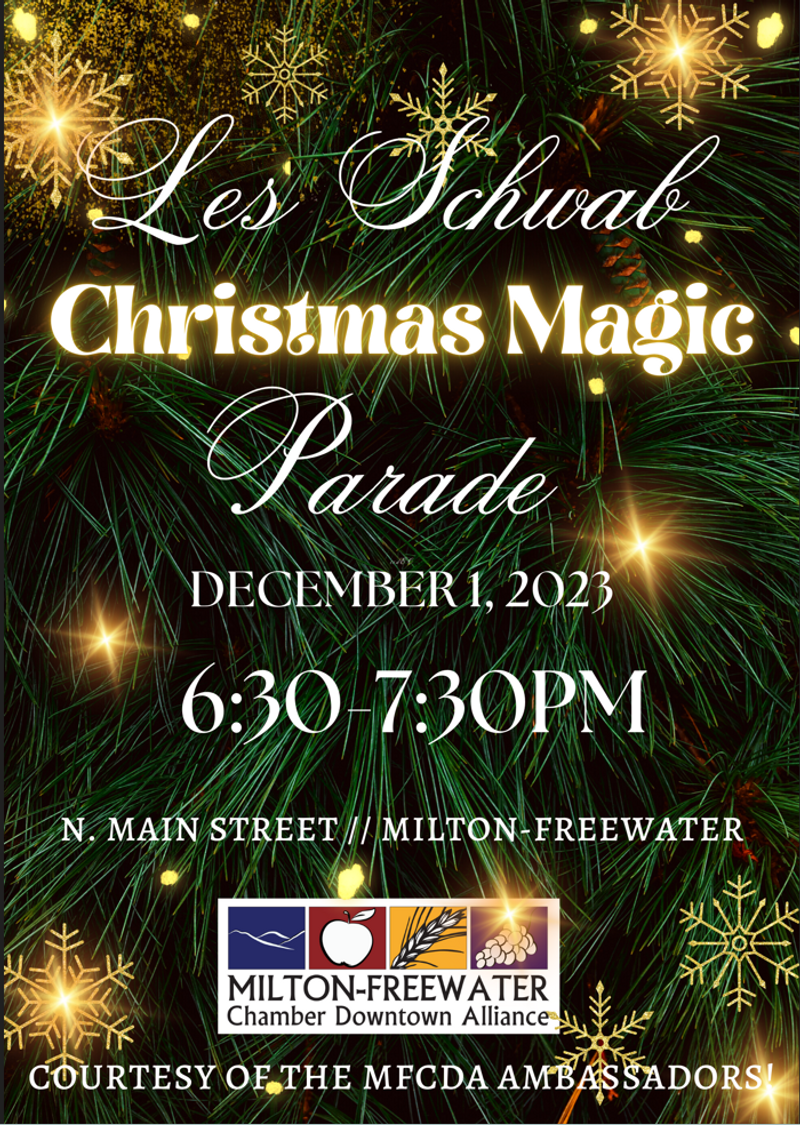 Thank you for taking part in this fun and festive community event sponsored by Les Schwab, the City of Milton-Freewater, and the Milton-Freewater Ambassadors.
Line Up from 5:00 p.m. – 6:15 p.m. Staging area will be on S. Elizabeth Street and SW 2nd Ave.
The parade route starts on S. Main at The Gathering Place and travels north on N. Main through Old Town Freewater and disperses at NE 8th Street.
An email will be sent on Thursday, November 30th with line up details, and staging area information.
All parade entrants who are minors need to be supervised by an adult.
No candy or other objects are allowed to be thrown from moving floats or vehicles. However - Candy may be handed out by walkers.
Parade applicants with animal participants must furnish clean-up persons.
No canned air horns or honking of vehicle horns.
CHRISTMAS MUSIC & LIGHTS are encouraged on all floats. Please do not include SANTA on your entry. He will be in his sleigh leading the parade. Thank you!!!
Enter online at: https://www.mfcda.org/paradesignup/
OR
Return downloaded form to: Janet Millar, Milton Freewater School District Office, 1020 Mill Street, Milton Freewater
Information: [email protected]
Entry form must be received by Wednesday, November 29, 2023