Mike Swinnerton's Food Drive for the Breadbasket
---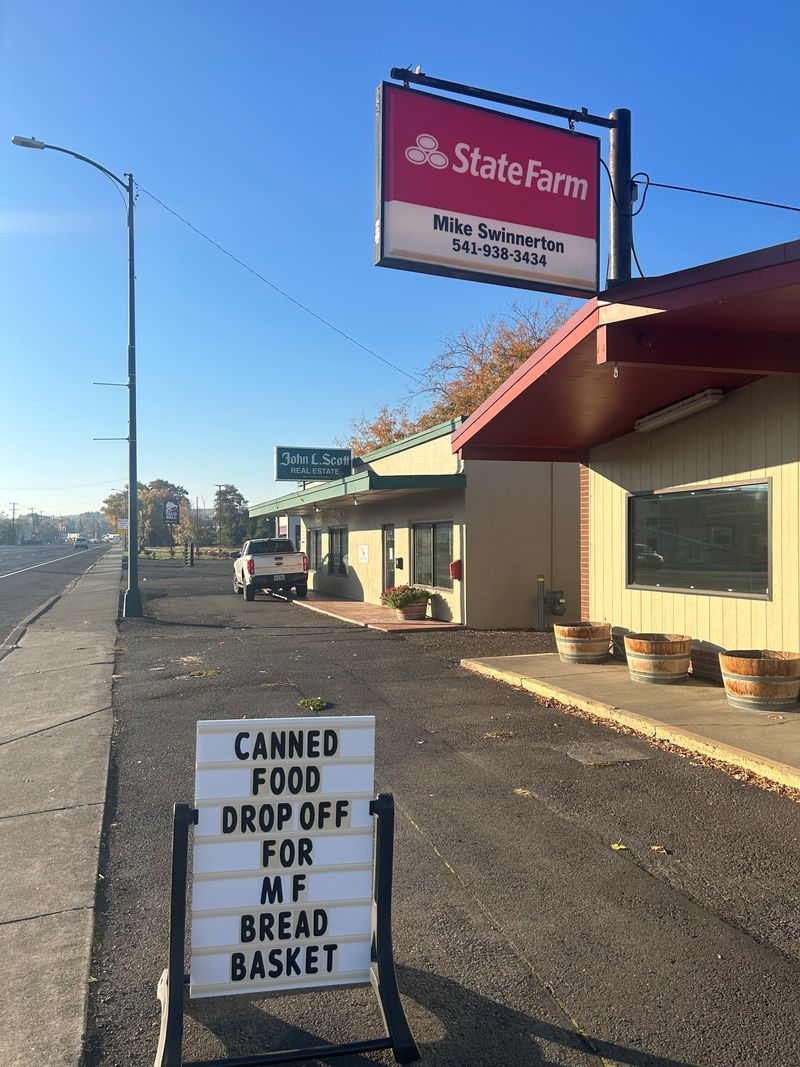 State Farm Agency Mike Swinnerton is hosting a drop off location for canned and non-perishable food items! All donations will go to the Breadbasket to be dispersed to families in need for Thanksgiving.
They have collection bins in the office that are picked up by Breadbasket board Member Gretchen Brown as items accumulate.

Food items can be dropped off Monday thru Friday

9am to noon, 1pm to 5:30pm

The final day to drop food items off is Monday, November 20, 2023
Office phone# is (541)938-3434.