MFCDA Vintage Bike Program
---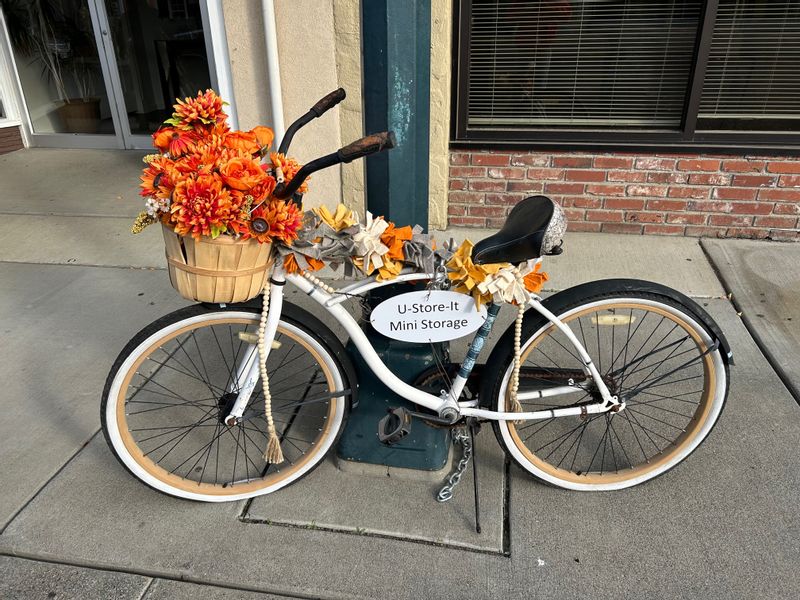 You may have noticed the fall themed vintage bikes up and down North Main Street. We would love to see this program expand down Broadway, all the way through South Main street.
To participate you will need to acquire a bike, decorate it for the holiday season, and attach it to a green lamp post (so that it can be seen from the road). Next, take a photo of it and submit the form on the MFCDA website (with the photo please).

We encourage you to brand your bike to promote your business. Feel free to take a drive or stroll down North Main or check out Pinterest for inspiration!

We'd love to have all of these decorated for the holiday season before December 1st. We will continue to communicate with participating businesses and organizations as seasons change.

If you have any bikes you'd like to donate, please reach out to us so that we can offer them to groups or businesses who are interested in participating.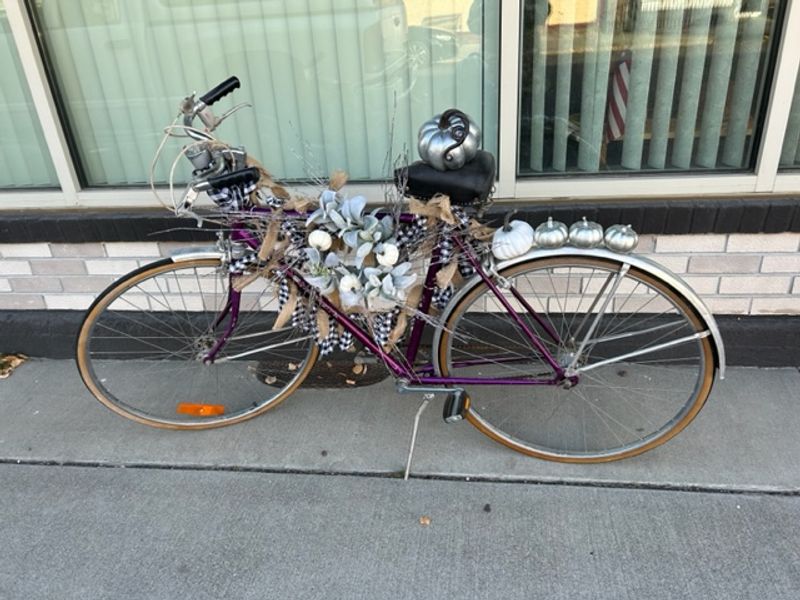 Click an image below to display the larger version.