Vault-19 Bakery & Trading Post "We're going back to 1908."
---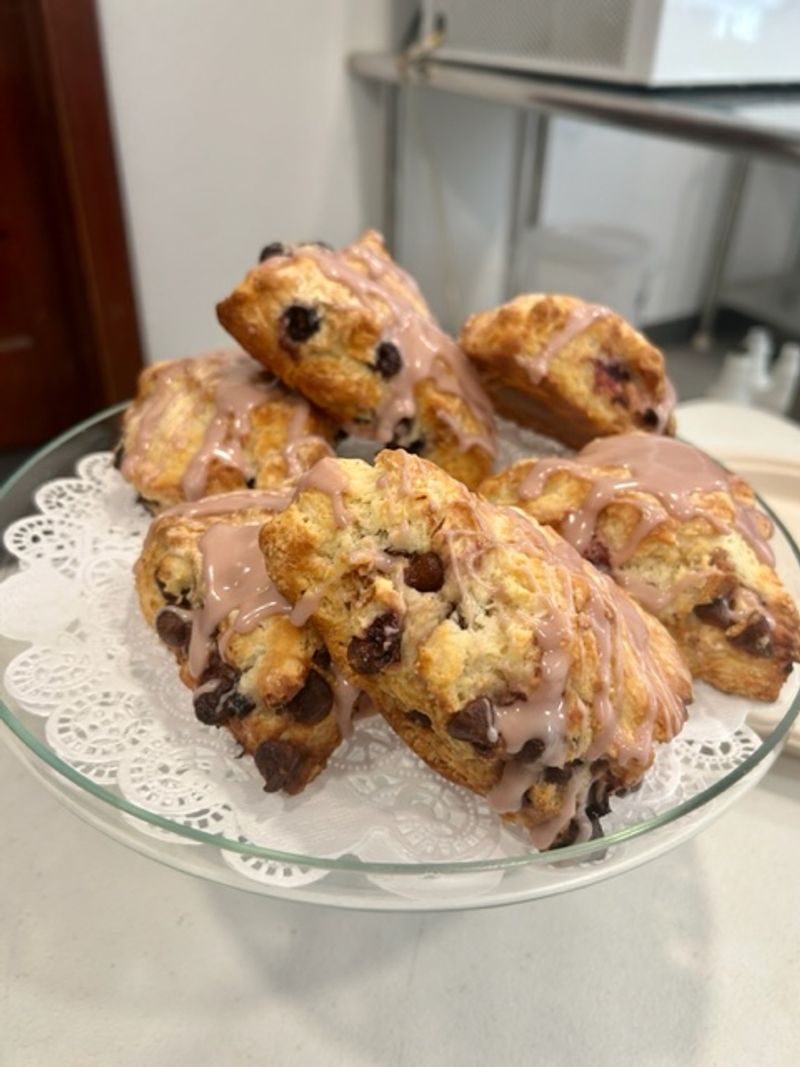 Vault-19 Bakery & Trading Post "We're going back to 1908."
Quotes Courtesy of Liliya & Nathan Brainard
It all started in 2018 when Nathan Brainard, living in California at the time, opened up a jar of salsa from a company in New York City. Nathan really didn't know what was in the salsa, where it had actually come from, and why he was eating something he had no connection to. So, he went to the grocery store and purchased some ingredients, and he went home and made salsa for the very first time with his children. That led Nathan and his wife Liliya to become disenchanted with the food processing industry. They discovered that "companies were taking liberties with our inability to read the ingredient lists correctly. Companies chase the absolute minimum, and that's sad."
Through years of exploration and learning, Liliya and Nathan began making high-quality extracts and freeze-dried treats out of fruits, vegetables, flowers, and candy for a hobby, going on to launch All Things Artisan and attending the Farmer's Market on Wednesdays here in Milton-Freewater. "We picked All Things Artisan as our name because it's our motto: keeping things handmade, with a touch of artistry, where we have full knowledge what we are putting into our product and getting out of it. Let's pick the peaches in this pie; let's farm the apples that go into this turnover. We get to put that hand to eye contact back together- that Artisan component." They recognized that "there is a lot of product around Milton-Freewater falling off the trees and going to waste. These farmers don't want to lose their products but they have to. Our extracts use fresh, local where possible, fruits and vegetables. And that was kind of our starting point." Nathan and Liliya donate their leftovers to the Christian Aid Center, the Senior Center, and the Breadbasket so that nothing gets thrown in the trash. "We're not using long shelf-life preservatives so there's a finite amount of time to get product into the mouths of the people."
Liliya became a Baker for the Outpost Bakery for 2 ½ years, and the business owners offered Nathan and Liliya the opportunity to purchase the business in February 2023. "From February to April, we drove every street through Walla Walla and Milton-Freewater to see if there was a spot where we could put a bakery in." Lo and behold, they found 920 S. Main Street here in Milton-Freewater, and in May of this year, the real work began.
As it turned out, the building had lived many lives since its completion in 1908: "We've come to understand that after it was First National Bank, it was a photography parlor, then a pizza restaurant, and a law firm, and finally a thrift store. This non-coherent mix of businesses created a conjoining of different ideas where one worked off of the next in order to exist…. Years of adding this and that led to so much stuff that didn't need to be there." On top of the several ceilings they removed, which covered 11-foot tall windows, Nathan and Liliya discovered that the building experienced at least one major fire- one that may have burned for[LB1] as long as a week! "A lot of things were covered up. Some things needed fixed, and some things needed to be brought back. "So, we decided that we're going to hit the reset button on that. We're going back to 1908."
"The building has a Gilded Era presence to it, which was the common look of the Roaring 20's." In light of the 100-year anniversary of the Roaring 20's, Nathan and Liliya are restoring the building with a nod to Prohibition: a result of the Volstead Act of 1919. Gamers will also appreciate Nathan's personal fandom of the videogame franchise from Bethesda including Fallout and the Elder Scrolls series, Nathan is incorporating elements of these Bethesda games into the building, and especially the vault that was used by the bank, which is exactly where the name Vault 19 came from! "I hope to capture a few of those iconic elements and put Easter eggs throughout our store reminiscent of the game."
When the Vault 19 showroom opens the week of Thanksgiving, patrons will be delighted to find a mini market full variety of baked goods and home essentials where they can "enjoy some tea, sit in front of the big windows, and eat your crumpet or scone. We want to give local folks, Artisans, people who handcraft their things, a platform to showcase their stuff. We're going to have Hamstead knives & cutting boards, Walla Walla Candle Company, Hummingbird Tea, That Skincare Company, Crockett Road Lavender Farm and more. We're going to have a splatter of different artisans to showcase their items. Everything we do has been handcrafted by someone who is local- not just something made in Oregon, but something made by our actual locals."
For more information on Vault 19 and All Things Artisan, visit their website at
https://allthingsartisan.net/bakery or email [email protected] or call (541) 969-4449.
Click an image below to display the larger version.