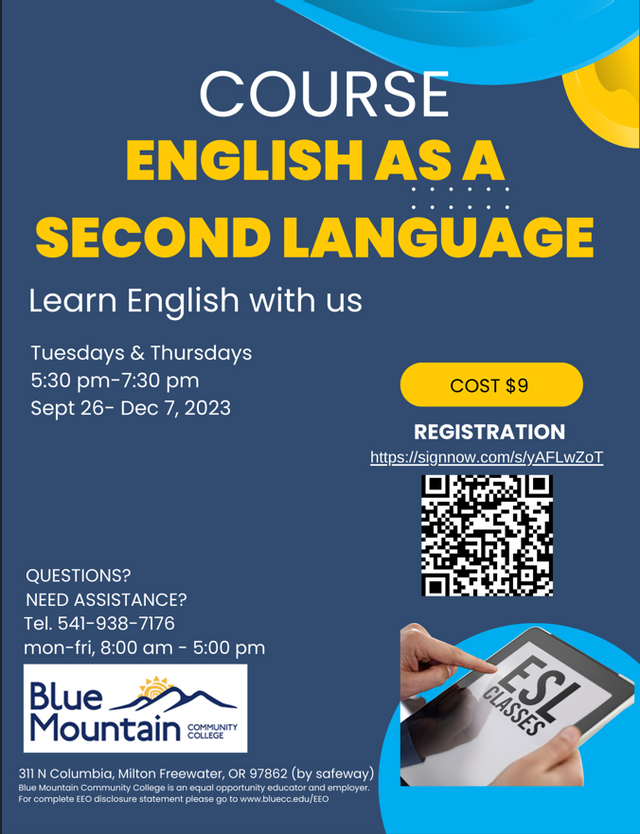 Description
English as a Second Language:
This course provides integrated skills instruction for English Language Acquisition. Instruction and practice to assist students to Listen Actively, Speak So Others Can Understand, Read With Understanding and Write to Express Meaning.
Students identify purposes for speaking, listening, reading, and writing and draw on prior knowledge about language, culture, and context. Students develop and use strategies for listening, speaking, reading, and writing within topics they choose in class and receive contextualized instruction in English grammar. Students improve fluency in all skill areas to meet their needs in the use of the English language.
From time to time, the course will also utilize contextualized math skills as appropriate to topics of study.
This class will be held Tuesdays and Thursdays from 5:30-7:30PM.
Blue Mountain Community College Milton-Freewater Branch
311 N Columbia St, Milton Freewater, OR 97862-1369
5:30 PM PDT
to 7:30 PM PST